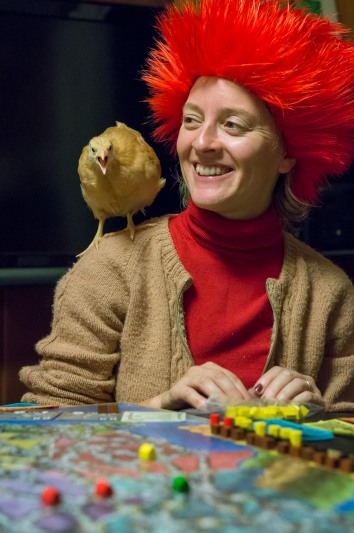 Workwise, I try to burn the proverbial midnight oil during Seattle's gray, rainy season. Leaving my sunny summers for as many outdoor adventures as possible.
But once the clouds come in, all work and no play isn't a healthy way to live either. So we enjoy regular game nights.
Tonight we played a new German-style board game: Power Grid. Players own and operate power plants to supply electricity to cities. And there's a sustainability element that pits clean wind and hydro power against traditional, affordable dirty coal. So the game appeals to our resilient natures.