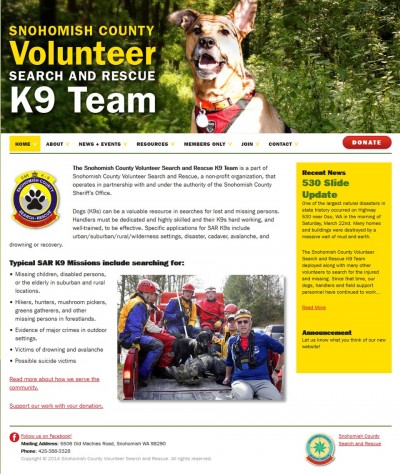 Graphic Design by David Owen Hastings
WordPress Site Development by Scott Marlow
A mobile responsive site redesign for Snohomish County Volunteer Search and Rescue K9 Team.
This volunteer-led nonprofit previously relied on an outdated version of a DotNetNuke CMS with a non-mobile friendly layout.
Our new WordPress site is not only mobile friendly, but includes a dynamic news section for updates and alerts, as well as new members only content that volunteers can manage and maintain themselves.
Performance has been improved by reducing page size 92%, from 4.7 Mb to a respectable 371 Kb – resulting in a page load speed under 3 seconds.