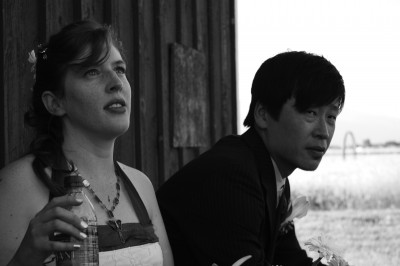 Summer. It's not just the season for rock climbing and thunderstorms. Summer means weddings. Lots of weddings.
Last month, Jen's cousin Kitty Rasmussen married Jeff Craig. Watch the Craig-McIntyre-Rasmussen reunion slideshow (the trimaran pictured at the end was hand-built by Jen's uncle, Dennis Rasmussen, in nine months!)
This week, I visit Hamilton, MT for a one-day shoot of the wedding of Charla Grenz and Ben Solheim.
I return to the office Monday, August 18.