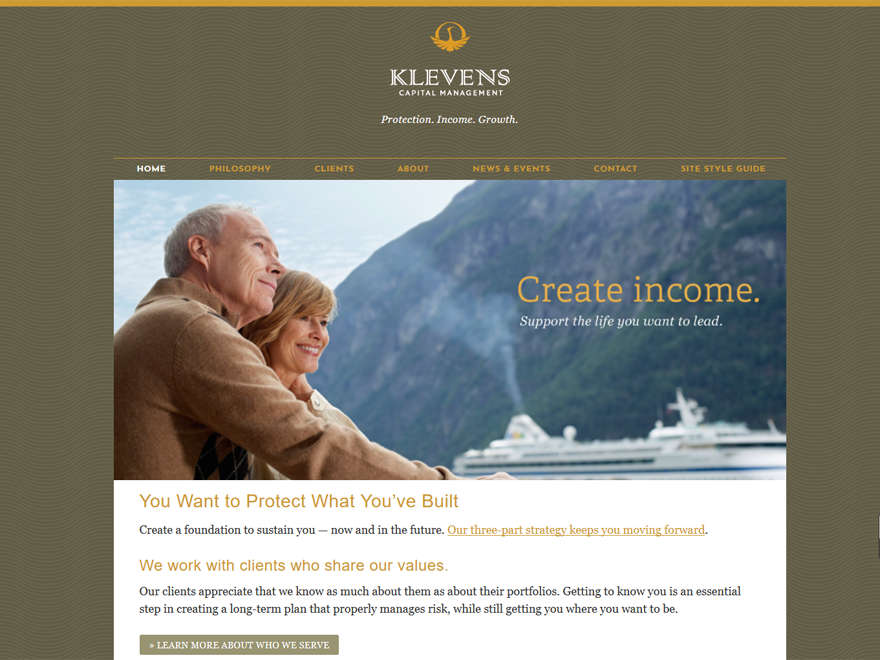 Brand Consulting by Heidi Grace
WordPress Theme Development by Scott Marlow
This web project involved cloning a site from a proprietary Content Management System into WordPress. The former CMS was no longer usable for John Klevens' staff, who wanted a more intuitive editing experience. Content had to meet strict regulatory compliance requirements.
The new mobile responsive website features an easy-to-update blog for Klevens' weekly market commentary. The new homepage size is 452 Kb – 79% smaller the industry median 2.1 Mb. Server requests are optimized for database performance at 34. As a result, page load speed ranks in the top 10%, according to WebPageTest.
Google Lighthouse Audits
Performance: 98/100
Accessibility: 79/100
Best Practices: 87/100
SEO: 100/100