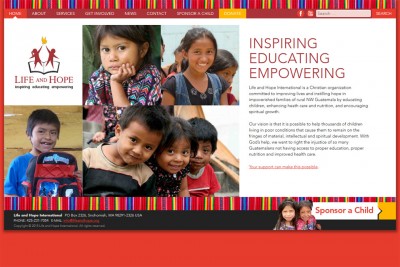 Graphic Design: David Owen Hastings
E-Commerce Development: IvyCat
WordPress Theming: Scott Marlow
A new Content Management System for Life And Hope, a nonprofit Christian organization that improves lives for families in rural NW Guatemala.
This new WordPress site allows Life And Hope volunteers to easily  manage their own content and site updates. Organization supporters can now easily Sponsor a Child through an integrated online donation form, which also helps Life And Hope track and manage donations.