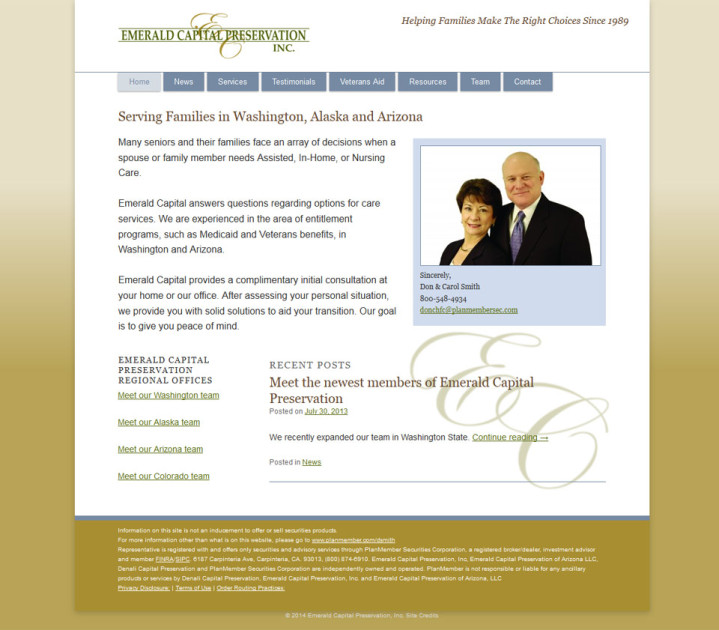 Mobile Responsive Web Design by Scott Marlow
When Don Smith was ready to upgrade his company's fixed-width static HTML website – he chose WordPress as his new open source Content Management solution.
The new website is mobile responsive, with a simple navigation for seniors and their children to use. And now staff have the ability to update site content themselves through an intuitive WYSIWYG (What You See Is You Get) visual HTML editor.